DURATION: 23.12.2019 to 22.12.2022

BUDGET: 185,833.10€

FUNDING: Hellenic Foundation for Research and Innovation (H.F.R.I.) under the 1st Call for H.F.R.I. Research Projects to support Faculty Members & Researchers and the Procurement of High-and the procurement of high-cost research equipment grant
ABOUT PROCRUSTES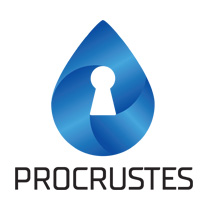 PROCRUSTES: A stress testing platform for cyber-physical threats on urban water systems, is a three year research project funded by Hellenic Foundation for Research and Innovation (H.F.R.I.) under the "1st Call for H.F.R.I. Research Projects to support Faculty Members & Researchers and the Procurement of High-cost research equipment grant" . The project addresses emerging challenges for water utilities by developing a strategic risk-assessment framework and an associated toolkit able to analyse and evaluate cyber-physical risks (and their combinations) on critical water infrastructures and support the choice and evaluation of appropriate risk treatment options.
Proactive risk management calls for prevention and preparedness, through structured multidisciplinary approaches, capable of offering the required risk-relevant context. In addition, as the resilience of water systems is emerging in policy discourse and strategic planning, it is imperative to rethink water systems as cyber-physical systems in a resilience-oriented way.
In its core, PROCRUSTES provides a synthesis of novel concepts and methodologies to assess risk in cyber-physical water systems. Utilizing the enhanced capabilities offered, the project moves towards a novel risk management framework to tackle cyber-physical threats, strengthen the capacities of water utilities to protect their systems, determine gaps and improve risk management approaches and technologies.