DURATION: 01.09.2020 to 31.08.2024

BUDGET: 122,650.00€/19,097,946.85€

FUNDING: H2020 Building a water-smart economy and society, Innovation Action
ABOUT WATERMINING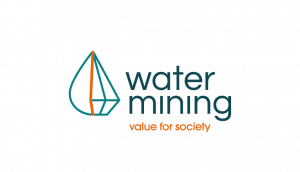 WATERMINING: Next generation water-smart management systems: large scale demonstrations for a circular economy and society is a four year Innovation Action H2020 project funded by Building a water-smart economy and society topic. WATERMINING aims to provide for real-world implementations of Water Framework Directive (and other water related legislation), as well as the Circular Economy and EU Green Deal packages by showcasing and validating innovative next generation water resource solutions at pre-commercial demonstration scale. These solutions combine WATER management services with the recovery of value added renewable resources extracted/MINED from alternative water resources ("WATER-MINING").
The project will integrate selected innovative technologies that have reached proof of concept levels under previous EU projects. The value-added end-products (water, platform chemicals, energy, nutrients, minerals) are expected to provide regional resource supplies to fuel economic developments within a growing demand for resource security. Different layouts for urban wastewater treatment and seawater desalination are proposed, to demonstrate the wider practical potential to replicate the philosophy of approach in widening circles of water and resource management schemes.
Innovative service-based business models (such as chemical leasing) will be introduced to stimulate progressive forms of collaboration between public and private actors and access to private investments, as well as policy measures to make the proposed water solutions relevant and accessible for rolling out commercial projects in the future. The goal is to enable costs for the recovery of the resources to become distributed across the whole value chain in a fair way, promoting business incentives for investments from both suppliers and end-users along the value chain.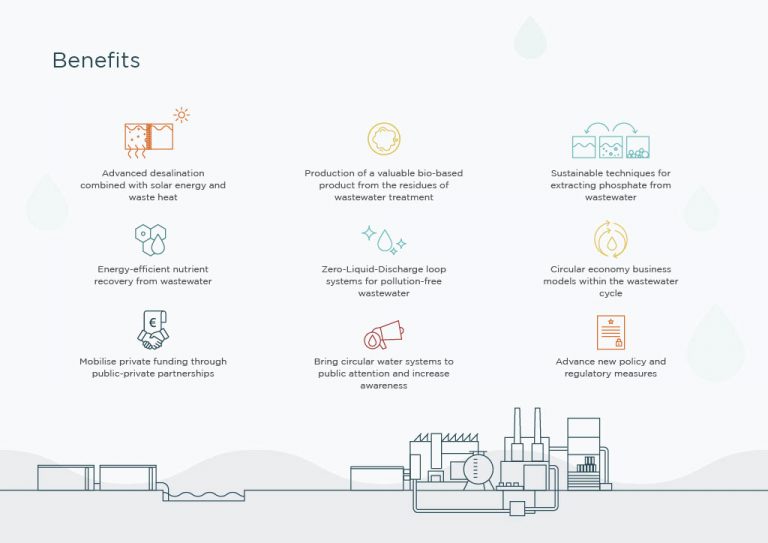 The demonstration case studies are to be first implemented in five EU countries (NL, ES, CY, PT, IT) where prior successful technical and social steps have already been accomplished. The broader project consortium representation will be an enabler to transferring trans-disciplinary project know-how to the partner countries while motivating and inspiring relevant innovations throughout Europe.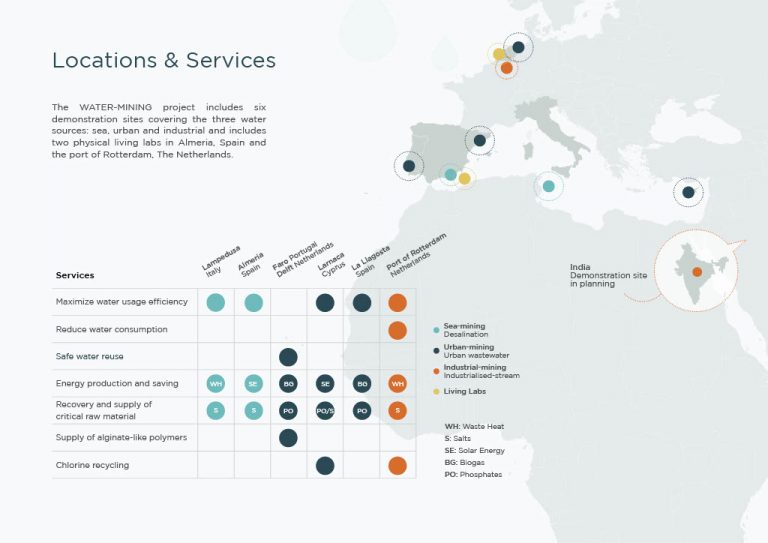 OUR ROLE IN THE PROJECT
Water-Mining aims to showcase and validate innovative next generation water resource solutions that combine water management services with the recovery of value added renewable resources extracted from alternative water resources. In this context, what we do is to develop and demonstrate a flexible dashboard to support the end-to-end process of data collection, harmonization, processing and visualization for evidence-based decision making for the circular water treatment processes. The dashboard, based on the in-house Nessie technology, is further enhanced with process control, alerting and optimisation capabilities. The solutions will be customised and deployed in 3 selected project cases.