DURATION: 01.07.2018 to 31.05.2022

BUDGET: 493,315.00€/11,389,106.04€

FUNDING: H2020 Industry 2020 in the Circular Economy, Innovation Action
ABOUT NEXTGEN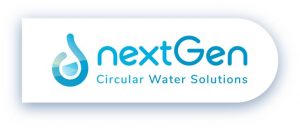 NextGen: Towards a Next Generation of Water Systems and Services for the Circular Economy, is a four year H2020 Innovation Action project funded by Industry 2020 in the Circular Economy topic. NextGEN aims to boost sustainability and bring new market dynamics throughout the water cycle at 10 demo cases and beyond. Three key areas of action are foreseen. The project will assess, design and demonstrate a wide range of water-embedded resources, including: Water, Energy and Material. An integral part of deploying NextGen solutions will be to define and cultivate the framework conditions for success by:
Involving and engaging citizens and other stakeholders to give feedback on technology development, increase collective learning and shape solutions and behavioural change using communities of practice and living labs. Serious gaming and augmented reality will be immersive tools to explore the circular economy and behaviour change and
Addressing social and governance challenges to ensure long-term adoption and support for circular economy solutions. This includes social acceptability testing, policy and regulation support and development of a European Roadmap for Water in Circular Economy. 
OUR ROLE IN THE PROJECT
In NextGen, our role is to demonstrate innovative concepts of alternative water sources to reduce the use of freshwater resources, enhancing the transition to the Circular Economy (CE) in the water sector. In our demo site in the Athens Plant Nursery, we construct, test and optimise the sewer mining (SM) technology, which produces water from urban wastewater and reuses it locally at the point of demand mainly for irrigation purposes. Additionally, we develop a rapid composting technology by mixing excess sludge of the SM unit together with available pruning waste of the city. Finally, we test thermal energy recovery flexible solutions to improve the configuration performance. These technologies demonstrate flexibility, scalability and replicability, all important elements for the emerging CE context and market.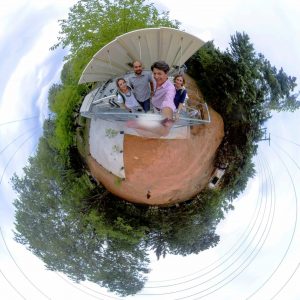 ATHENS DEMO SITE
The Athens Urban Tree Nursery is part of the Goudi Park, an area in the process of redevelopment and regeneration to become the key metropolitan park of the capital. The area, which lies in the heart of Athens, is a mixed-use area, comprising of urban green and urban agriculture spaces as well as administration and residential uses. The regeneration is an effort to boost both the local economy and improve quality of life for the 4.000.000 citizens of the Attica Region. See more about Athens demo site here or download demo site's leaflet here.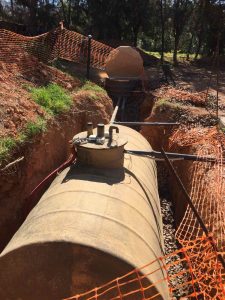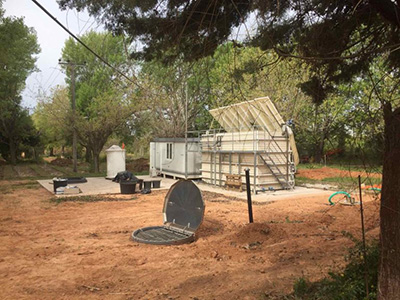 Watch our short film on NEXTGEN vision and impressive achievements!
Watch our video on Circular economy & the water sector: solutions for the next generation